CHaMP E-RNC
Charlotte, Houston, Milwaukee Prehospital EMS Research Node
Buffalo

,

NY

Milwaukee

,

WI

Charlotte

,

NC

Houston

,

TX
Goals and Objectives
Develop an EMS Research Node Center (E-RNC) integrated with the Pediatric Emergency Care Applied Research Network (PECARN) that will conduct innovative and significant prehospital-based pediatric research.
To accomplish this goal, we will complete the following objectives:
Establish the infrastructure for an E-RNC called Charlotte, Houston, and Milwaukee Prehospital (CHaMP) Research Node, which will include three EMSAs.
Contribute to the science of prehospital pediatric care through the submission of specific research concepts to PECARN.
Complete a pilot project within the project period that demonstrates the ability of the EMSAs to collect data.
Obtain funding for a specific large-scale project.
Principal Investigator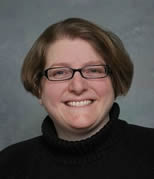 E. Brooke Lerner, PhD
(716) 645-9726
[email]